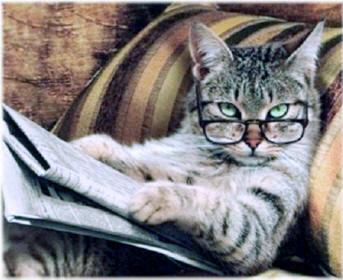 TERMS AND CONDITIONS


All possible care and attention is given in accommodating your cat/s. It is clearly understood that they are accepted only at the owner's risk, upon the Terms and Conditions (T's and C's) of this agreement.

Please take time to read the T's and C's prior to admitting your cat to our facilities. Your signature on the book-in form confirms your agreement to our T's and C's.




1)While you are on the cattery premises your cat(s) are your responsibility. Cats should arrive and depart the cattery in your own secure carrier. No one wants the heartache of a missing loved one, especially just as you are leaving.
2)Owners are required to produce an up to date vaccination certificate clearly showing the cat is protected against feline enteritis, rhinotracheitis and calicivirus. The certificate must be current for the whole period of boarding. If the vaccination needs to be updated this must be completed at least 10 days before arrival. Please remember to bring your Vaccination Booklet with you. Not meeting these requirements may preclude your cat/s from staying with us.
Worming and flea control procedures should be current and applied at least two weeks before arrival. Any cat found to have parasites present will be treated and cost charged to you accordingly.
3)Your cat must be fit and in sound condition on arrival. Please inform us of any recent health treatments or concerns on arrival. We reserve the right to refuse admittance should we feel your cat could be a risk to others or not well enough to board.
4)Our facilities and management practices are maintained at a very high standard. However, we accept no responsibility for illness, injury, death or loss while your cat is staying with us.
5)In leaving your cat in our care, you authorize us to seek emergency vet treatment, at your expense, should we deem it necessary, and act on veterinary advice to ensure your pets well-being.
All possible effort will be made to contact you or your nominated representative in this regard. If this is not possible in a timely manner, we will accept and act on veterinary advice to minimize and alleviate your cat's distress, discomfort or suffering.
Where possible we will use the vet of your choice, otherwise we will use our local Hornby vet. We will pass your local vet details onto our local vet where that visit was required.
A transportation fee might apply for veterinary visits over and above the veterinary invoice for which we will require full payment before departure.
6)We accept EFTPOS, Internet bank transfers, Visa/Mastercard
Full payment is required on departure.
Long term boarders may require a direct debit to be set up ensuring weekly payments.
7)The owner understands the T's and C's and that we reserve the right to amend our prices and Terms & Conditions at any time. Updates are available online. The owner agrees to access these as needed and to ensure she/he is familiar with new pricing and T's and C's prior to booking.
8) We reserve the right to make suitable alternative arrangements for any pet left in our care 14 days after the due collecting date if no contact is made by the owner's or owner's representative. Alternative arrangements and debt collector employed will be at the owner's expense.
9)All unpaid accounts will incur late payment fees and collection costs.
10)Special Terms and Conditions: for example elderly cats, cats with known conditions etc: to be hand written and co-signed by owner and 4 Paws Cat Motel 2017 Ltd agent here: